Bennettsbridge Limestone specialise in the production of aggregate raw materials for use in the manufacture of concrete products and tarmacadam products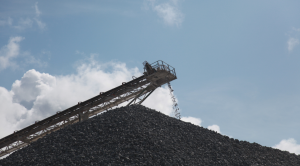 The Concrete and Bituminous (Tarmacadam) Industries are among the largest consumers of aggregate raw materials in Ireland.
We are audited annually by the NSAI for certification of compliance of our Factory Production Controls (FPC) for the manufacture of aggregates.
NSAI Certification to manufacture and supply aggregates requires an annual examination of our quarry by a Professional Geologist and extensive chemical, geometrical and physical testing.
Key features and benefits:
High quality limestone to meet the demands of the civil engineering environment
Available in a range of sizes and gradings
Large volumes can be facilitated
Technical support given
Technical specification we manufacture aggregates to:
EN 13242 Aggregates for Unbound and Hydraulically Bound Materials (S.R. 21)
EN 12620 Aggregates for Concrete (S.R. 16)
EN 13043 Aggregates for Bituminous Materials (S.R. 17)
Aggregates for Concrete and Bituminous Products
Dust, 6mm, 10mm, 14mm, 20mm, 28mm
We carry out extensive testing on all our aggregate product types depending on their end use.
The common tests we carry out are:
Grading
Shape – Flakiness Index
Fines Content – Dust
Fine Quality – Methylene Blue
Resistance to fragmentation – LAAV
Resistance to wear – Micro Deval
Particle Density & Water Absorption
Freezing and thawing – Soundness
Acid Soluble Sulfate
Total Sulfur
Water Soluble Sulfate
Petrographic description
Liquid Limit
Optimum Water Content
Oxidisable Sulfides
Total Silica
Chloride Content
Organics – humus content
Related News
Take a look at the latest news from Bennettsbridge Limestone
The fertiliser application period reopens in the south east on January 12th and while farmers will be eager to begin spreading chemical fertiliser, it is important to remember that agricultural [...]
Good hygiene is crucial over the winter period, especially in dairy herds. During this period, cows are at a high risk of developing mastitis, which is the inflammation of mammary [...]
Over the last two decades, the spreading of lime has decreased dramatically; less than half the average from the 1980's. As a result of this, Teagasc have said following research, [...]