KILL BACTERIA. CONTROL MASTITIS. PROTECT MILK YIELD. 
Our Cubicle Lime is a unique disinfectant style product that we have formulated using a blend of superfine limestone powder and hydrated lime. The product combines all the antibacterial benefits of hydrated lime in a mild, super-absorbent blend which will inhibit the growth of bacteria, aid in the prevention of mastitis and provide ultimate cow comfort. 
WHY USE BENNETTSBRIDGE LIMESTONE CUBICLE LIME?
Our Cubicle Lime successfully deactivates E.coli, Salmonella and mastitis causing bacteria such as Staphylococcal and Streptococcal by raising the pH above 12.5 (until deactivated). As a result, it also reduces somatic cell counts.
Sustains pH levels for longer
Our Cubicle Lime is formulated using our superfine limestone powder and hydrated lime which is sourced from the makers of White Rhino in Carlow. Our stronger hydrated lime blends will sustain pH levels of treated areas for lasting animal protection.
Improves cow hygiene & comfort
Here at Bennettsbridge Limestone, our Cubicle Lime is finely ground for high surface area coverage and maximum absorption, ensuring cows are clean, dry and comfortable for longer. It also keeps their teats in good condition making them easier to milk.
Farmers can recover 50% of the cost of cubicle lime as a source of agri lime. Through its high neutralising value, our cubicle lime will improve slurry quality, providing further benefits to farmland. It also stays in suspension within slurry.
NATIONWIDE DELIVERY AVAILABLE
WHAT OUR CUSTOMERS HAVE TO SAY…
 "Since switching to Bennettsbridge Limestone's cubicle lime 6 years ago, we have seen some fantastic on farm results. The cubicle shed is a lot cleaner now and the cows are in better condition and much easier to milk. The product has allowed us to reduce our somatic cell count from 250 to 120 and we have seen a significant drop in cases of mastitis."
Andrew Leeson, Dairy Farmer, Co. Kilkenny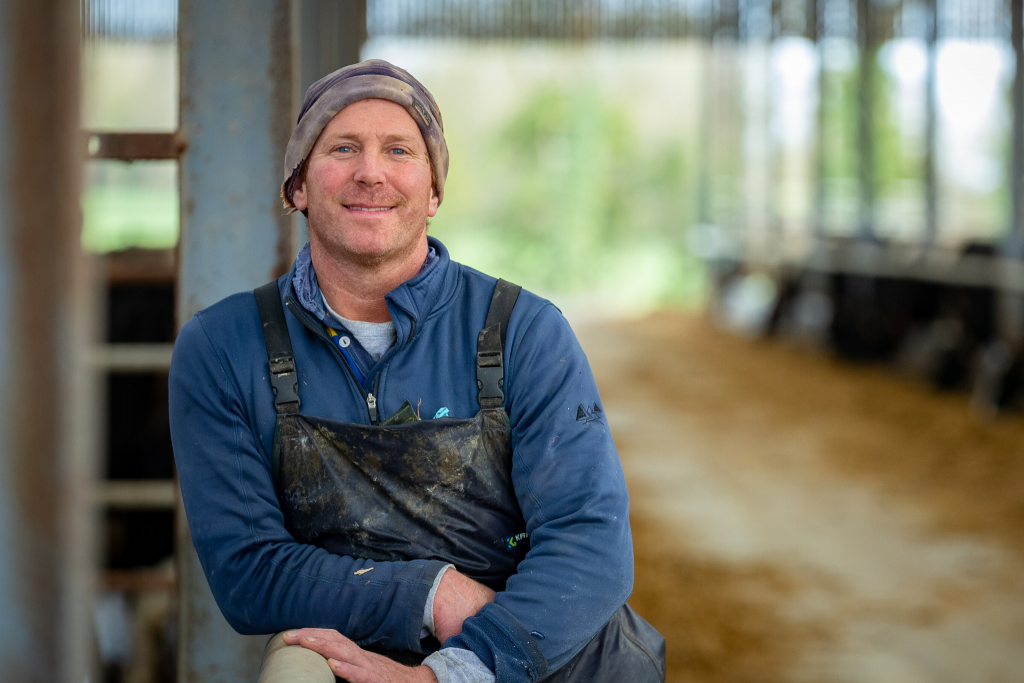 CUBICLE LIME – YOUR QUESTIONS ANSWERED
Any type of cubicle lime can be damaging to your health, therefore it is essential to follow the below guidelines:
Wear a pair of safety goggles and a face mask when spreading it to avoid lime getting into your eyes and inhaling it.
Milking gloves will protect your hands and help avoid the lime coming into contact with your skin.
Use a scoop or a handheld sieve to lime the cubicles.
The design of the cubicle can also make a big difference when it comes to hygiene. The brisket board should be on, or just above the mat to stop the cow from lying too far up the cubicle and to keep her rear end just off the back of the mat.
Due to how finely ground it is, 1 ton of cubicle lime is equivalent to 2 ton of quarry agri lime, meaning for every bag of cubicle lime you use you recover c. €50 as agri lime through your slurry.
Unlike many limestone products, our cubicle lime has no sediment build up in tanks.
Related News
Take a look at the latest news from Bennettsbridge Limestone
Mikey Butler is among an increasingly rare breed of full-time farmers now operating at the highest level of inter-county hurling. The 2022 Young Hurler of the Year, who was also [...]
With the new National Liming Programme subsidy announced, and the closing date of April 20th just around the corner, lets look at the details involved.   Q- What is the [...]
With increased fertiliser prices set to remain for the coming season, it is critical that the correct steps are taken this autumn to maintain soil fertility. September is the ideal [...]