Mikey Butler is among an increasingly rare breed of full-time farmers now operating at the highest level of inter-county hurling.
The 2022 Young Hurler of the Year, who was also named as right corner-back in the PWC GAA/GPA All Star selection in his debut senior campaign, works on Brian Houlihan's farm on Bleach Road, Dunmore, County Kilkenny.
On pivoting between his work and inter-county commitments, the O'Loughlin Gaels clubman commented: "I love my job, I love hurling and they both get my full focus. It's all about balance and over the past year and a half, I've got into a good rhythm between farming and hurling."
Mikey added: "We run 180 cows on this farm, mostly Holstein Friesian and we calf from the start of January to the end of April. To grow as much grass as possible, we soil test regularly to keep our nutrient management plan up to date.
"Over the past four to five years, we've prioritised getting our lime out and maintaining our soil pH at 6.5, which we've in place across most of the farm.
"We get our calcium lime from Bennettsbridge Limestone and we've a very strong relationship with Joey Ryan in sales and his colleague John Donnelly. In turn, their contractors who spread the lime are also very reliable and do a top-class job for us", said Mikey.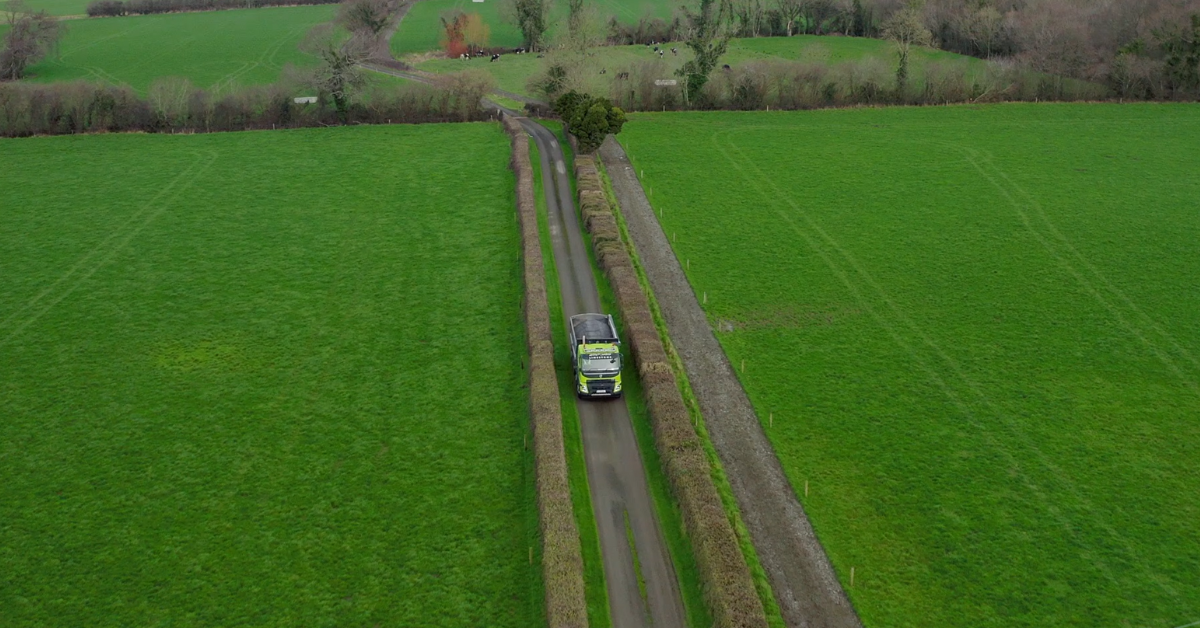 Bennettsbridge Limestone's Hi-Calcium Agri Lime
Bennettsbridge Limestone's Hi-Calcium Agri Lime, sourced from our high purity calcium quarry in Kilkenny, is ground in a modern automated plant on site.
This high calcium carbonate content with a Total Neutralising Value (TNV) of 98%, is essential to restore the soil's lime status back to the desired pH for optimum fertility, while ensuring improved soil structure and drainage.
The more finely ground a lime is, the greater a surface area it has, which makes it more available to react with the acidity in the soil to neutralise it. We place a major emphasis on agri lime fineness, consistently manufacturing lime with 33% more powder than the currently stated Department of Agriculture specification.
Bennettsbridge Limestone proudly belongs to Grolime, the exclusive agricultural lime quality assurance programme in Ireland. This membership guarantees that farmers receive lime of the utmost quality and adhering to the highest standards.
We recognise that farmers have a very short window of opportunity to apply lime when it's required, so we work with a group of dedicated lime spreading contractors to ensure you get your lime when and where you want it.
"We're definitely growing more grass," said Mikey. "We've grown 13 tons of dry matter per hectare this year. As a result of using lime, we're also getting better graze outs. Our grazing season has been extended at both ends of the year due to a better soil structure as a result of calcium in the lime. We reseeded 20 acres this year and lime was a key part of ensuring the establishment of a new pasture. We also include clover in all reseeds and it takes very, very well."
For further information, contact us here. 
Follow us on Facebook, Twitter and Instagram.